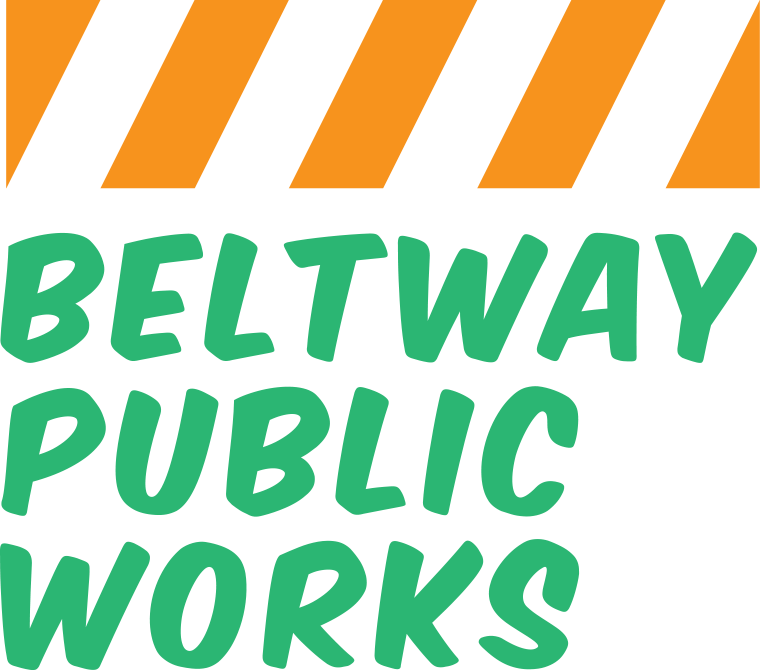 We're Moving
Beltway Public Works is moving to a new server. Check back with us in 2021. Until then, enjoy a couple of catalogs from past projects:
In 2017 the BPW and Washington Project for the Arts launched the Lending Library, a circulating collection of artworks reflecting the eclectic work of DC area contemporary artists. The Lending Library made art accessible across the city and to all residents of the beltway – providing the opportunity for anyone to participate in and learn about challenging, inventive artwork made by local artists. The library contained paintings, sculptures, prints, videos, and mixed media pieces that were available for six month loans to registered borrowers. The catalog can be downloaded here.
In conjunction with the exhibition at Washington Project for the Arts, BPW and the NYC-based art blog Art F City collaborated on a DC-region specific edition of We Are SO Not Getting the Security Deposit Back: A Guide to Defunct Artist-Run Spaces. A zine compiling responses from no-longer-extant spaces in greater DC area can be downloaded here.
Feel free to contact beltwaypublicworks@gmail.com with questions.